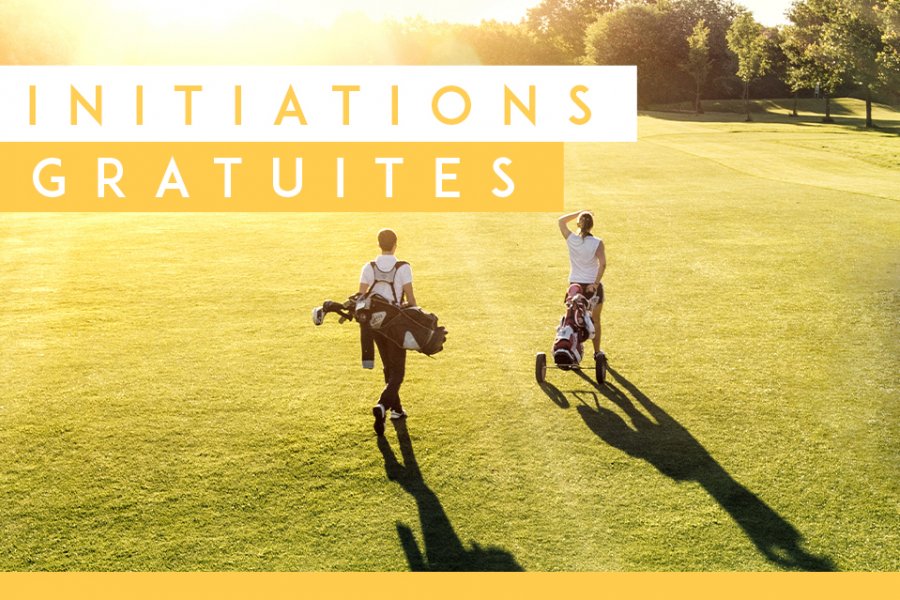 Introduction to the golf for free
Publiée le September 1, 2020
For whom this initiation made ?
We are offering free introduction open to everyone, kids, teenagers and adults who want to discover golf.
All introductions are free.
When it is ?
The introduction will be until the 30th september at the following hours :
For adultes :
Monday : from 2pm to 4pm
Tuesday : from 2pm to 4pm
Thursday : from 5pm to 7 pm
Friday : from 5pm to 7 pm
Saturday : from 5 pm to 7 pm
Sunday : from 11am to 1pm
For kids : (from 4 to 13 years old) :
Wednesday : from 2pm to 4 pm

What is the plan ?
During the introduction you'll discover the golf and all the aspects, of course you'll make your first hole ! All the classes are coached by our teachers.
Do I need a special outfit or equipment ?
The equipment as well as the balls are lend on the introduction day. Prepare a comfortable outfit, basket or shoes with no hills, pans or short.
How to register ?
For book your next introduction :
Which health proceeding ?
Your health is our priority as well as the associate stays more than ever our top priority. This is the reason why we install a health strong procedure for offering the golf discoverty in the best conditions :
Every group will be 9 students maximum by teachers
No physical contact between the student and the teacher
The distance of 2 meters will be insured
All the clubs and the balls will be disinfected before and after the using